Our academic facilities are adjacent to Holy Family Catholic Church, which is located on the west side of Fort Worth, one block off Interstate 30 at the Bryant Irvin exit. Built in 1965, the school was originally designed with an open concept, with all classrooms open to the library. Extensively remodeled in 1984, with additional classrooms and a gymnasium built in 1993, the school includes a state-of-the art computer lab, dining hall, and a library with more than 11,000 volumes.

Outdoor Facilities
The PreK-3 and PreK-4 buildings are located on the east side of the school and are a separate building.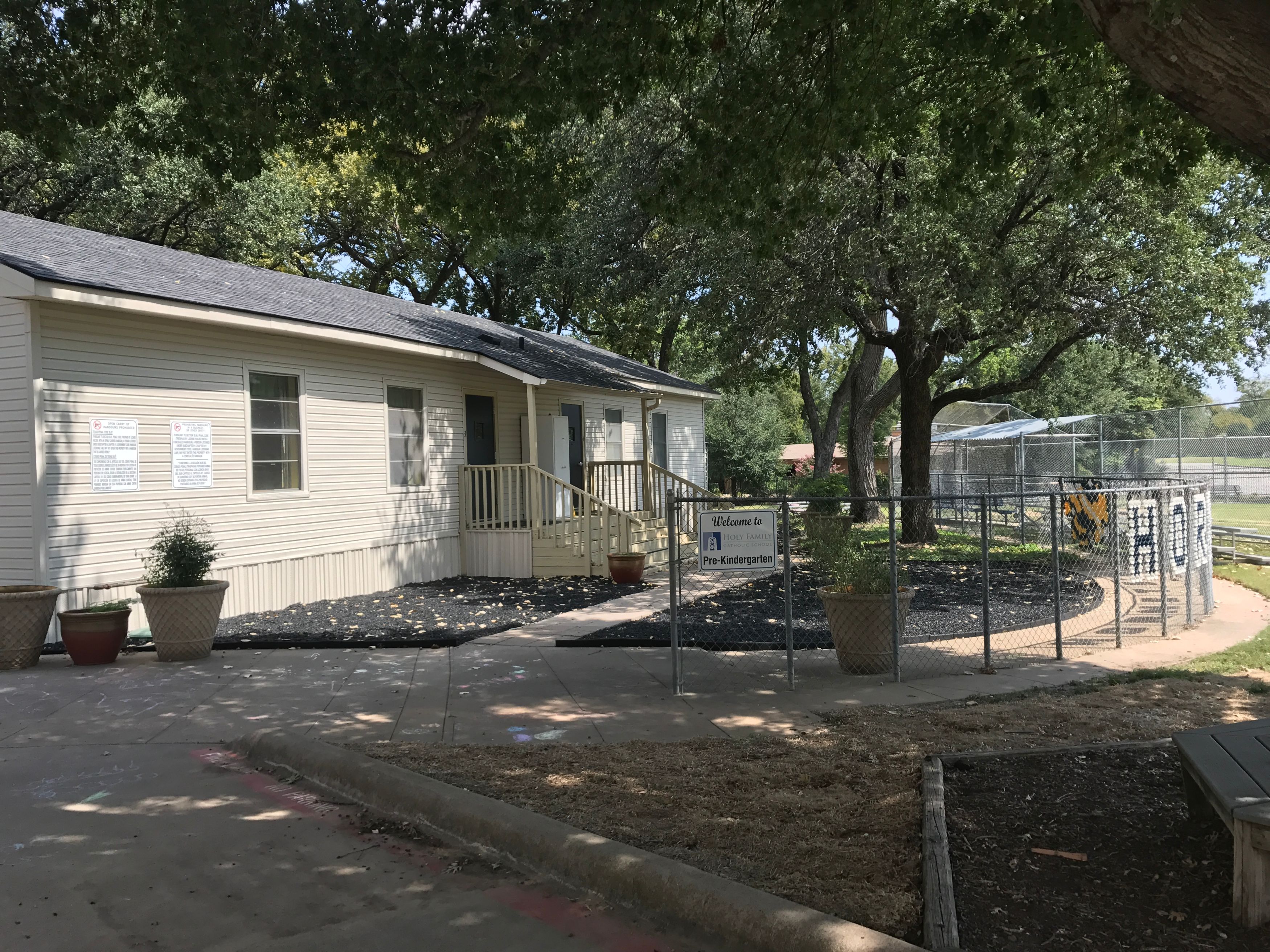 The campus has the Hornets' Nest, a spacious playground and field area for the students recess and occasional Physical Education classes. It is the home for HFCS softball, baseball, soccer, track activities as well as our running club workouts.


Stained Glass Window
The late Mrs. Lina Silvestri was tremendously fond of Holy Family Catholic School and its students. Because of her devotion and support, her son, Mr. Delio Silvestri, donated a stained glass window in her loving memory. On August 29, 2007, Father Joseph Pemberton blessed and dedicated this special tribute to Mrs. Silvestri in a touching ceremony with students, faculty, staff, and the Silvestri family in attendance. The window, which is in the school library, depicts the Holy Family, with Jesus teaching students.
Prayer Garden
The HFCS Prayer Garden is planned for installation during the summer of 2017 near the entrance of the school. Featuring the cornerstones from St. Alice's rectory and school, the pathway will feature personalized bricks purchased by past, present and future HFCS families. Two benches and various statues will be included, with the Silvestri Stained Glass window highlighted in the layout.