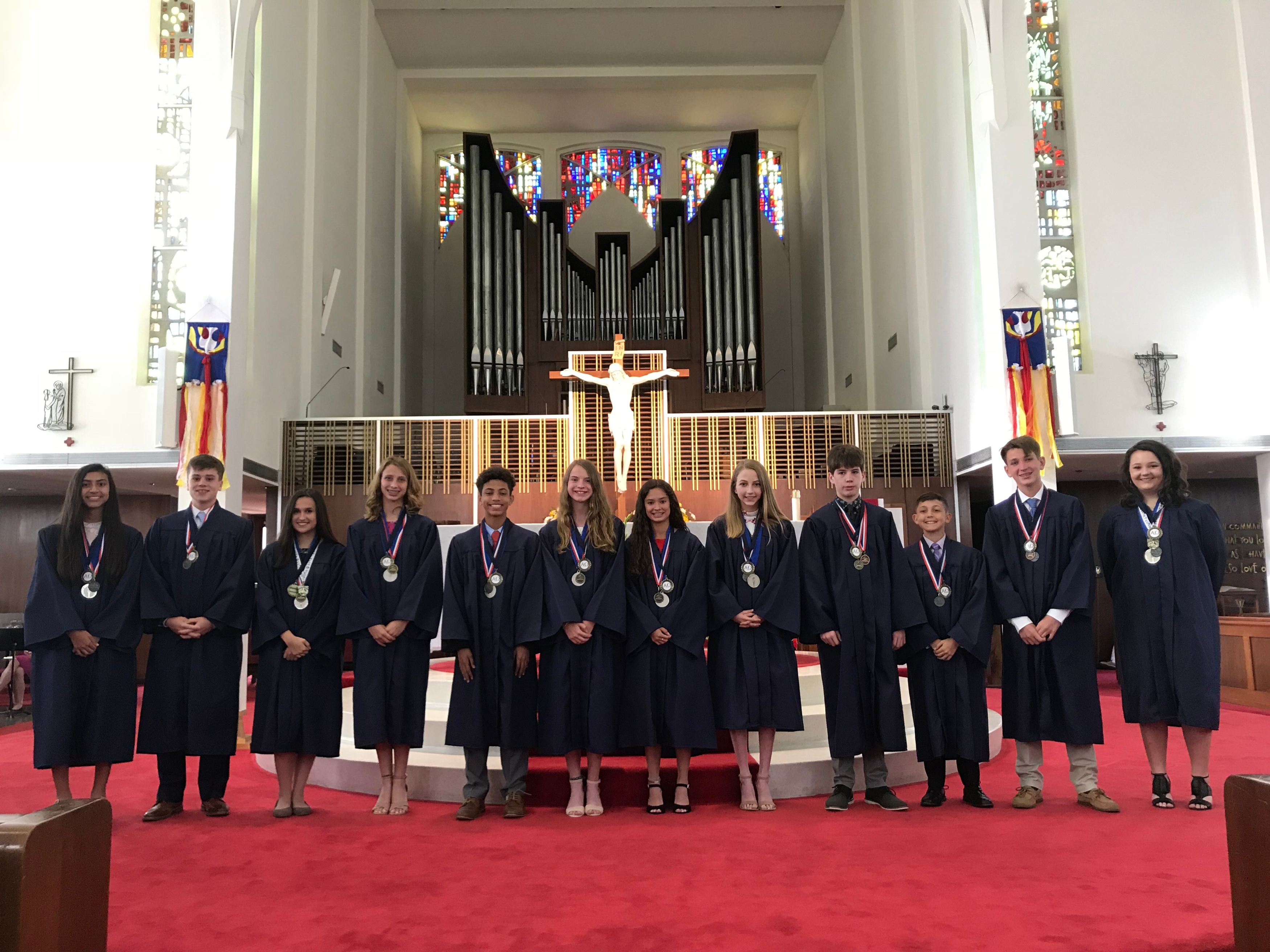 A graduate of Holy Family Catholic School has been instructed and cultivated into a well-rounded individual with a variety of strengths. The ideal graduate will possess the following attributes.
Person of Faith
The graduate is able to articulate the teachings of the Catholic Faith, while continuing to put these teachings into practice.
Moral Decision Maker
The graduate considers the moral and ethical implications of decisions and chooses to do what is right according to the teachings of the Church.
Appreciative Person
The graduate will develop an appreciation for the beauty in the world and the wonder of his body through fine arts and physical activity.
Culturally Sensitive
The graduate exhibits global awareness and cultural sensitivity, and supports the Church's teachings regarding social justice.
Academically/Technologically Proficient
The graduate is academically and technologically prepared for higher education.
Effective Communicator
The graduate dialogues objectively while refining persuasive skills through various modes of expression and seeks to clarify diverse points of view through active listening.
Creative Learner & Problem Solver
The graduate applies creative talents to solve problems and serve others.
Critical Thinker
The graduate uses reason in pursuit of Truth, recognizing that all Truth is rooted in the person of Christ.
Life-Long Learner
The graduate engages in the pursuit of knowledge as a life-long activity.