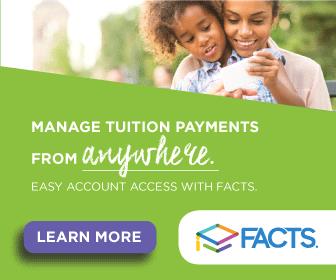 Holy Family Catholic School partners with FACTS to offer an online tuition mangement and incidental billing platform. All families are required to establish a FACTS account with a bank account or credit card for the payment of scheduled tuition charges and all other incidental billing. You'll have the option to manage your account from your phone, tablet, or computer whenever life gives you a free moment.
Tuition payment plan options include:
Full payment on July 1;
Two equal installments on July 1 and January 1; or,
10-monthly payments, July through April, on the 5th or 20th of the month.
Incidental billing charges are due when billed.