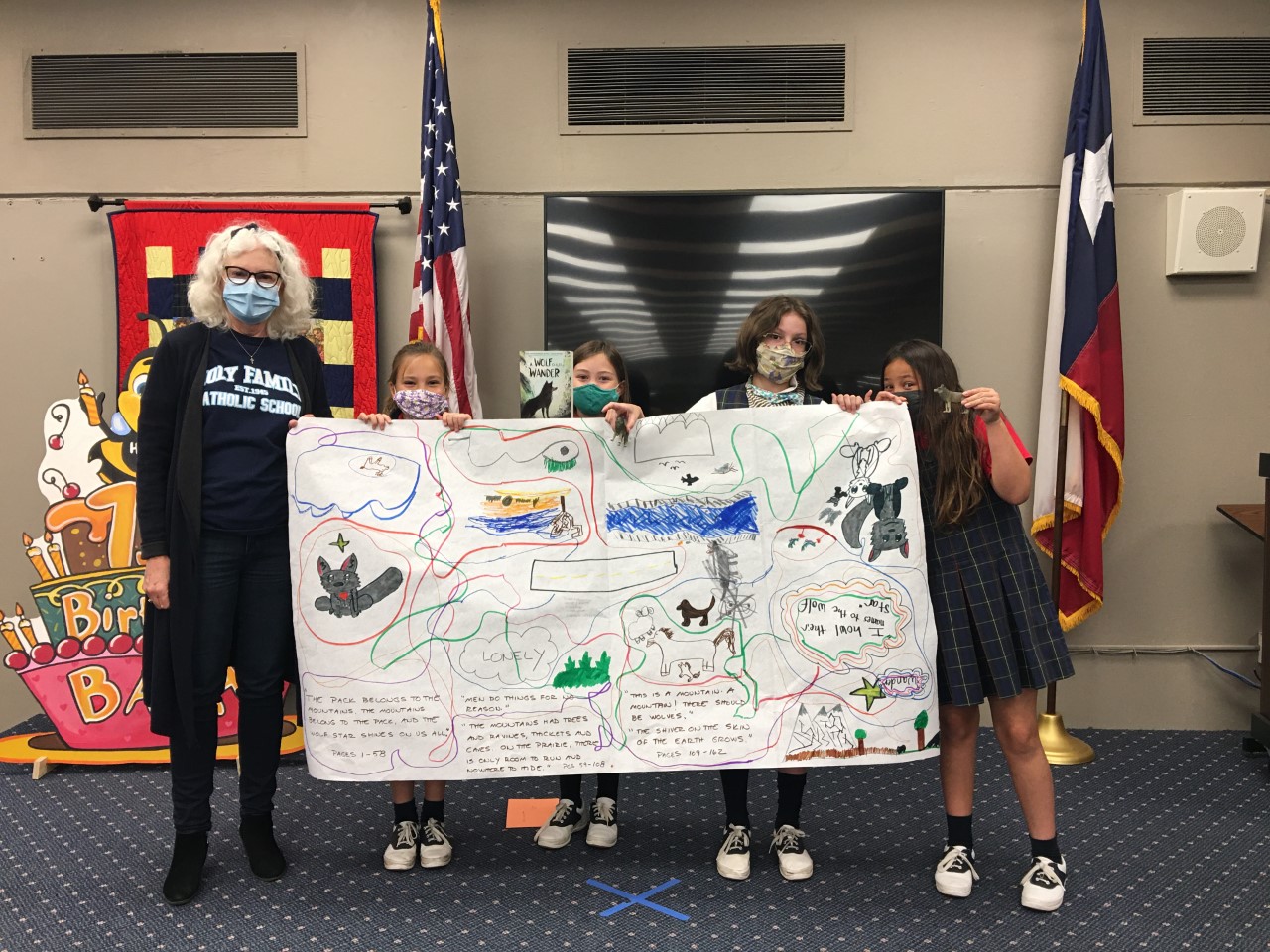 Holy Family Catholic School provides an educational environment with a program of study that is built around national standards, TCCED Catholic School requirements, reading and writing initiatives that are enhanced by teacher creativity and instructional technology. HFCS also offers programs of enrichment and focuses on the religious aspect of Christian development through the teachings of Catholicism.
Students not only learn the core subjects, but also enjoy Physical Education, Art, Music, Band, Computer classes, and state-of-the-art technology in every classroom. During the course of the school year, there are many opportunities which enable students to grow spiritually through religion classes, daily community prayer and scripture readings, celebrating Mass weekly, and community service projects. The staff strives to meet the needs of the students, and helps each child to develop all his/her God-given talents within the framework of a respectful and responsible school community.
Here at HFCS, we take pride in recruiting and retaining a talented staff. Holy Family has been inspiring young children in the Catholic faith since 1945 and is fully accredited by the Texas Catholic Conference Accreditation Commission.
Click on the links below to download the Curriculum Guides for various grades and subjects.