While they were eating, Jesus took some bread, and after a blessing, He broke it and gave it to the disciples, and said, "Take, eat; this is My body." - Matthew 26:26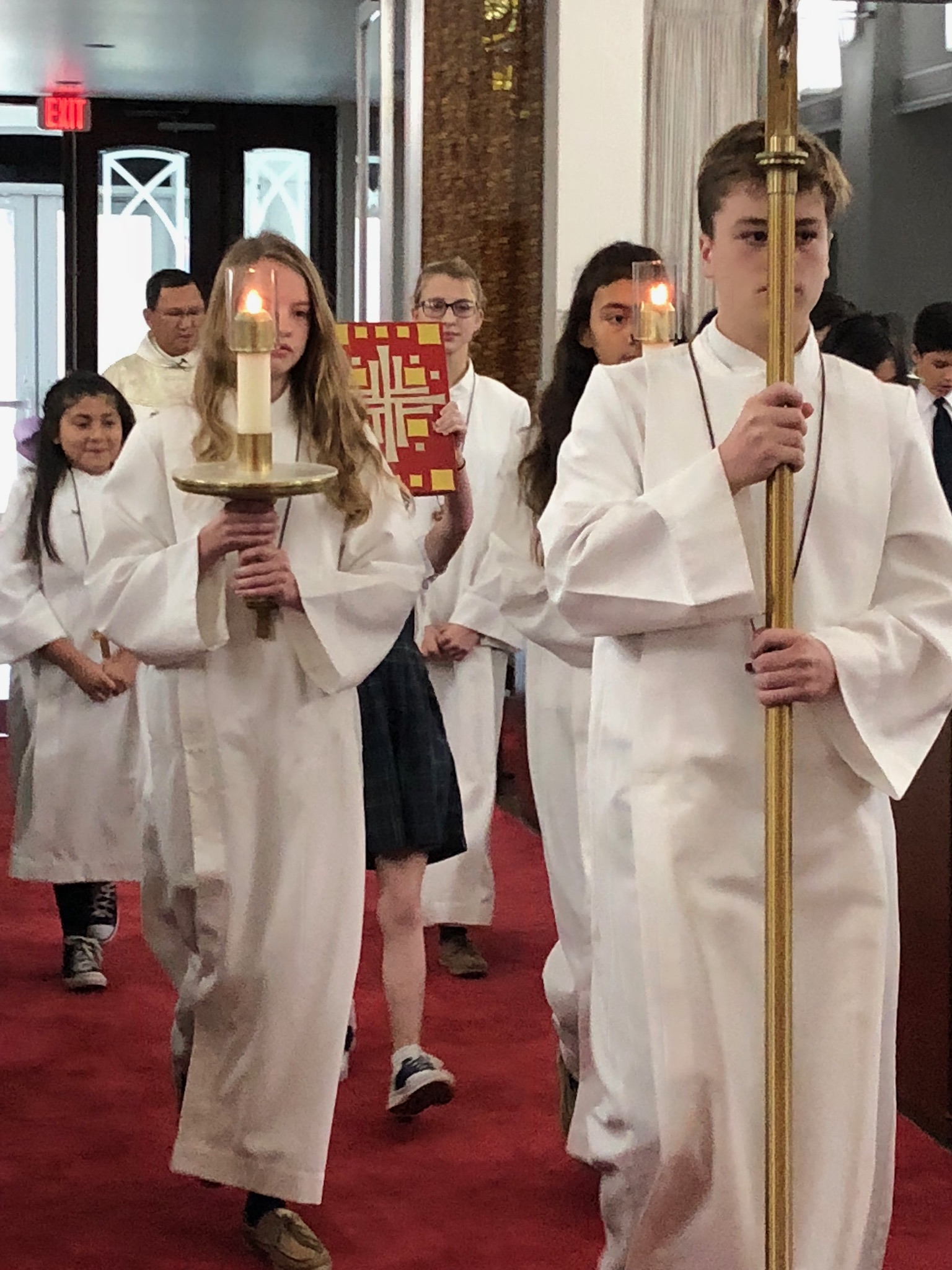 The HFCS Student Body attends Mass each Thursday at 8:15 a.m., and the public is welcome to join. Each week a different grade serves as host, with the students serving as lectors, gift bearers, cantors, choir members, and greeters.
On Holy Days of Obligation that fall during the week, HFCS Hornets participate in the Noon Mass at Holy Family Catholic Church.
In the event of the death of a Holy Family parishioner, we pay our respect to the deceased and their families through attendance to the funeral by one of our middle school classes.